EMBRACE YOUR SPIRITUAL LIFE
Serving spiritual seekers with transformational events and inspirational products that support and enrich a devotional lifestyle.
MEET PARAMAHAMSA VISHWANANDA IN AMERICA!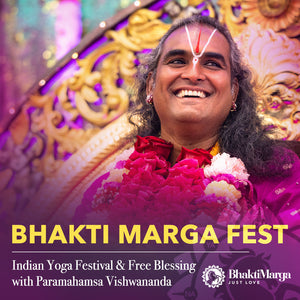 BHAKTI MARGA FEST!
Join beloved enlightened master Paramahamsa Vishwananda for a free Indian Yoga Festival & rare, 1:1 Darshan Blessing!

February 3-4, 2024
Paranitya Narasimha Temple
Elmira, New York
LEARN MORE & REGISTER
New to the Path of Devotion?
Start here to go deeper into the beautiful teachings of Paramahamsa Vishwananda with these online, on-demand courses!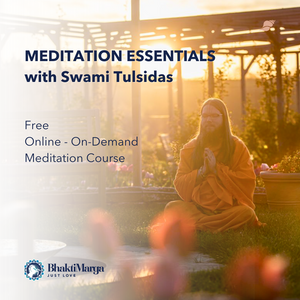 Meditation Essentials: Free Meditation Course
Harness the secrets of building a simple, powerful meditation practice centered in the Heart.
learn to meditate
This Month's Featured Courses & Events
---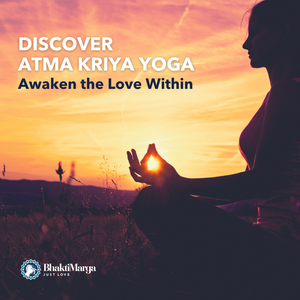 Ready to take your spiritual practice to the next level?
Are you looking for a yoga and meditation practice that focuses on spiritual growth, inner transformation, and connection with the Divine?

A powerful catalyst for spiritual awakening, Atma Kriya Yoga brings you into deep connection with the Divine Essence within, empowering you to live a life aligned with your true Self.
Learn More & Find a Course
Journey through the Bhagavad Gita: Course Recordings
---
Featured Books & Essentials
---
Donate To One of These Causes
Donate to Guruji's Visit to America
Paramahamsa Vishwananda's visit to America is a priceless gift. Your donation goes directly to making Guruji's visit the best possible for Him and all His guests.

Thank you so much for your support to make Paramahamsa Vishwananda's visit to America possible.
DONATE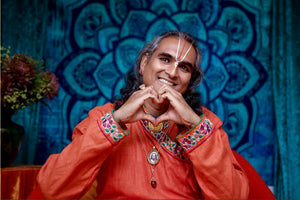 Donate to Bhakti Marga America
Paramahamsa Vishwananda is always demonstrating Love through His giving; all his actions are for the benefit of others. His Grace and generosity are never-ending and He never asks for anything in return.
Bhakti Marga America is recognized by the IRS as a 501(c)(3) public charity. Donations go towards sharing the teachings of Paramahamsa Vishwananda and supporting His tours in America.
Donate
Support the Swamis
Swami Chidananda, Swami Tulsidas, and Swami Shridhar have acquired a vast amount of knowledge, wisdom, spiritual experiences, and most importantly, have witnessed the Divinity of Paramahamsa Vishwananda firsthand. 

By supporting the Bhakti Marga Swamis financially, you will be directly supporting Paramahamsa Vishwananda's mission in the United States of America.
DONATE